Cheap Cars in Canada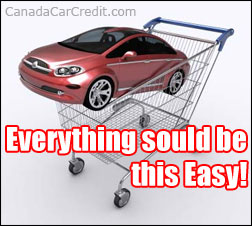 If you are searching for a cheap car and need an auto loan to finance the vehicle look no further.
The first thing you need to know is that no bank or loan company will finance a vehicle older than 7 years old. Vehicles older than this are usually in a situation where they require high maintenance costs to cover repairs and parts replacements. The lenders want to be assured that you will be making car payments on time and not struggling with repair costs.
Ok, that being said, there are many vehicles that can be sourced from $5,000 and up price range that will easily be financed by our lenders.
The cost of the payments will be determined by a lot of factors such as size of down payment, interest rate, term of loan (how long of a period to pay it off), taxes, etc.
Contact us if you want more info.