About Canada Car Credit Auto Financing - The best choice for auto loans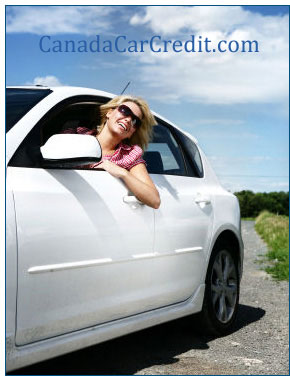 Canada Car Credit provides customers with a relaxed, non-embarrassing, non-confrontational, approach to Canadian car loans. Over 60% of the Canadian adult population has had a credit issue at some point in time. If you are one of these people, don't worry. Our credit specialists will match your credit application with a lender or loan company that specializes in no credit and bad credit car loan in Canada. These are lenders who will understand your needs and will carefully consider your current situation rather than your past credit history. Our goal is to take the pressure, hassle and confusion of obtaining financing out of the car buying process.
With over fifteen years of experience specializing in the bad credit financial side of the car business we understand exactly what to do in every situation. We have collaborated with Car Dealerships across Canada who share our experience, philosophy and attitude.

Canada Car Credit is not just a car loan company, it is a company that cares and knows how to get a poor credit Canada Car Credit Auto Financing approved with the best terms for you. Apply Now and get auto loan pre-approval in less than 24 hours, often the same day.
If you have bad credit or a history of credit problems, Canada Car Credit has a team of credit experts that are waiting to help you get the auto financing you need for the car of your dreams. When you apply for a car loan with Canada Car Credit, you will not only get an auto loan, but you will also get to restore and re-establish your credit with our help while you're on road with your new automobile. At Canada Car Credit Auto Financing , we can pre-arrange all of your car financing needs and take out the stress out of buying your next car.
Take a couple of minutes and fill out our FREE, NO OBLIGATION online credit application. We will then contact you with your approved confirmation within 24 hours.
Friendly, Professional and Courteous - We value your business. Whether you have bad credit or no credit, you will be treated with respect. Contact us today and find out how we can help you.