Buy a Car with no money down - no down payment - No Down Payment Auto Loan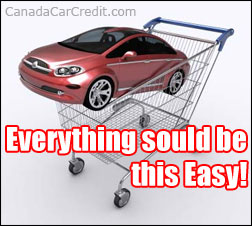 Many Canadians wonder if you can get a bad credit car loan with no money down - no down payment. Not only can you get approved for auto loan financing, but in some cases we can get you additional cash in your hand if you select the right vehicle! Yes money to help with insurance or any other need. Sometimes a down payment is required because you have selected the wrong vehicle. We'll explain you all the options available, we'll help guide you, and make your car loan financing fast and easy.

We specialize in helping people with good credit and bad credit get approved for car loans, FAST, STRESS FREE & HASSLE FREE! Fill out our FREE, No obligation online application for instant automotive financing and one of our financial experts will get in contact with you within minutes - in some cases getting you approved in less than one hour! It is very likely that you will be approved for you auto loan today! Yes, it's THAT FAST!