6 Top Tips for Buying a Car with Bad Credit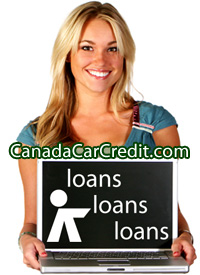 I read an American article recently which pointed out that over 40 percent of car buyers have below perfect credit. While there are no formal statistics for the Canadian market, you can be sure we are not too far behind this figure.
The top 6 tips of advice offered to help people with the vehicle purchasing process and to help them build good credit is outlined here.
1. Be Realistic about What Your Budget is and what is affordable

Many people think that the monthly car or truck payment is all that they should consider when making a vehicle purchase and deciding what they can afford. This is a common and big mistake because budgeting for just that monthly auto loan payment is only one part of the actual cost of owning a vehicle. The loan repayment does not account for insurance, gas, annual car sticker, oil changes, routine maintenance and more. These things must be taken into account when budgeting for a vehicle.

2. Consider Your Current Credit Situation - and Make It Better

Understanding a little about credit scores

An individuals credit score not only affects whether or not they are going to be approved, but also the amount financed, the term of the loan and what the interest rate will be. Understanding credit scores can be confusing because they are influenced by multiple factors including:
The number of credit accounts and any delinquencies on those accounts

The number of credit accounts applied for

Number of open loan payments

Total credit limit

Total balance owed across accounts

Bankruptcy

Consumer Proposal

Not having any credit accounts active
Canadians can find out their credit score from Equifax and TransUnion. Canada Car Credit would like to remind you that different lenders have different score criteria.

3. Get Financed Online - Quickly and Early

Consumers should know how much they can be financed for, what the interest rate is before walking into a dealership.

The most efficient way of doing that is by applying for a loan online. Some buyers may be hesitant to seek auto financing before going to the dealership to select a vehicle. Entering a dealership with pre approved financing in place will simplify the sales process for a buyer, especially for those with less than perfect credit.

4. Understand Trade In Value

Many consumers have an existing vehicle to trade in which will impact how much financing they need for their next vehicle. For this you need to understand the market value of the trade in and if there is an existing loan balance is.

If the consumer doesn't have a loan on the existing vehicle then the market value provides a good idea of how much value is available for a down payment from the trade in. If there is still an existing loan on the vehicle then that amount must be paid out for the new purchase to occur. If you owe more money than the vehicle is worth, that is usually not a problem as we can transfer the amount to the new loan or you can pay it off in the form of a cash down payment.

5. Do Research On The Vehicle You desire

We recommend consumers go online and research everything there is to know about the model they are interested in such as: pricing, rebates, cost of ownership, maintenance, specifications and more.

Expert reviews are great resources to better understand the vehicle's characteristics, such as handling, power, and cargo space. But consumer reviews are also invaluable and are readily available on the Internet. Shoppers should see what other owners are saying about reliability and cost of parts and maintenance.

6. Ignore the Myths

Although the entire loans and banking system has changed significantly over the last several years, with lower interest rates, and longer terms available, there are still myths about getting approved for auto financing; the myth that consumers always need a large down payment, or that longer loan terms are always bad or that being in the same jobs for years is essential to qualify for a loan.