Welcome to Canada Car Credit Nationwide Auto Financing
100% FREE Car Loan Quote with No Obligation !
Canada Car Credit services every province, city and town across Canada. We offer Used Car Loans, New Vehicle Financing, including manufacturer zero percent financing. We get you approved at the Best Rates possible!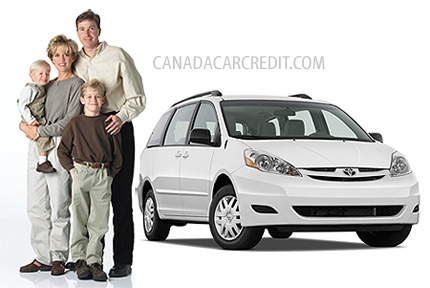 We specialize in helping people with all credit situations to get approved for vehicle financing and help them buy the car, truck, SUV or minivan they want and choose.

If you have good credit, bad credit, or no credit, we can help you get approved for an auto loan. Self Employed? Bankrupt? Paid in cash? Made a few mistakes in the past? NO PROBLEM! The process is Fast, Simple & Free.

No matter what the circumstances are we can help you get an auto financing approved online today regardless of your credit history, or lack of credit.
Our network of car dealers have years of experience and training to assist people with bad credit, poor credit, bankruptcy, proposal, slow credit or credit problems even if you have been declined before elsewhere to get approved and driving. Why Deal with Us?
Not all car dealerships have access to ALL the banks and lenders available in the marketplace. We Do! Our high volume of sales give us access to all traditional lenders and many smaller lenders, leasing companies and credit unions that do not deal directly with the public but only through our dealer groups.
Getting financing for your vehicle has never been easier! Regardless of past issues, our finance credit experts will get you approved! Just click here, fill out the form and in 24 hours or less (most times we get same day approval) we will get you approved!
It's Quick, Easy, 100% Free and you are under No Obligations!
No Application Refused - We help you buy a car!
Choose from new vehicles or from certified used cars with warranties available.

| | |
| --- | --- |
| | Past Repossessions or Slow Pay History? Approved! |
| | Get Approved with No Down Payment! No money down financing! |
| | Declined Elsewhere or Turned Down at the Bank because of previous bad credit? |
| | Apply now and get an auto loan approved the same day |
| | New Immigrant Car Finance |
| | 0% Financing on New Vehicles - With FULL manufacturers warranty |
| | All vehicles have warranty or are eligible for an extended warranty |
| | First Time Buyers or No Previous Credit History? Approved! |
| | Bad Credit History or Terrible Credit History? Approved! |
| | Bankrupt Previous or Current, Consumer Proposal Financing |
| | Start rebuilding your bad credit today with a fresh start second chance finance. |
| | Fixed Income, Disability and WSIB recipients get approved! |
| | Divorced Applicants with Bruised Credit? Approved! |
| | Self Employed or Get paid in Cash Auto Financing |
| | In Collections? Approved! |